All destinations are easily accessible from Liberia and its international airport. Follow the destination links below for additional photos and information concerning a specific place. If you still have questions, feel free to contact one of our Costa Rican travel advisors toll free at 1-888-256-3212.
Playa Hermosa, Guanacaste
Playa Hermosa is a quiet community that borders a stretch of ocean that's ideal for swimming. Playa Hermosa has been affected by Costa Rica's recent real estate boom and the Hermosa region is now home to many beachside and hilltop condominiums. Not surprisingly, foreigners and nationals alike flock to this dry, sun-drenched climate. If you're looking for some adventure, Playa Hermosa has some of the best scuba diving in the country, and there are kayaking, boat tours, and snorkeling trips as well. To the north is the Santa Rosa National Park, one of the largest tropical dry forest conservation areas in the world. Playa del Coco, located some 4.5 miles (7 km) to the south, hosts the area's main restaurants, shops, and nightlife. More information about Playa Hermosa, Guanacaste, Costa Rica.
Distances from LIR: 35 km (30 minutes), Flights: No
Playa Hermosa Guanacaste Hotels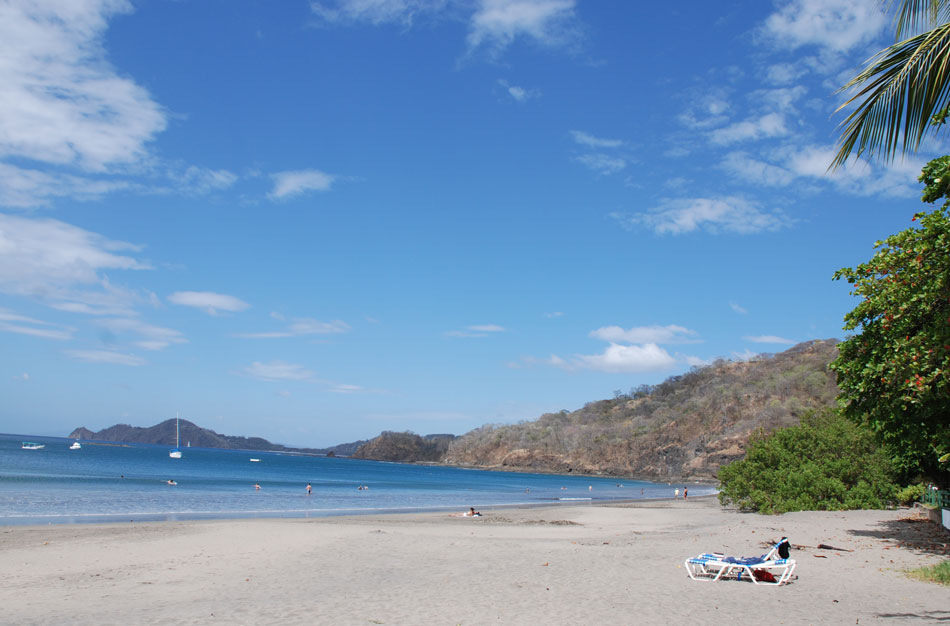 Ocotal
If you're looking for a quiet, naturally beautiful getaway, Ocotal is a great choice. Its tide pools and large bay make it a favorite for many, and it has outstanding sport fishing and scuba diving. Its location to the south of Playa Ocotal allows its visitors the convenience of having access to the larger town's facilities – which include ATMS, internet, and souvenir shopping – without some of the bustle that can accompany it.. More information about Ocotal, Costa Rica
Distances from LIR: 50 km (45 minutes), Daily Domestic flights: No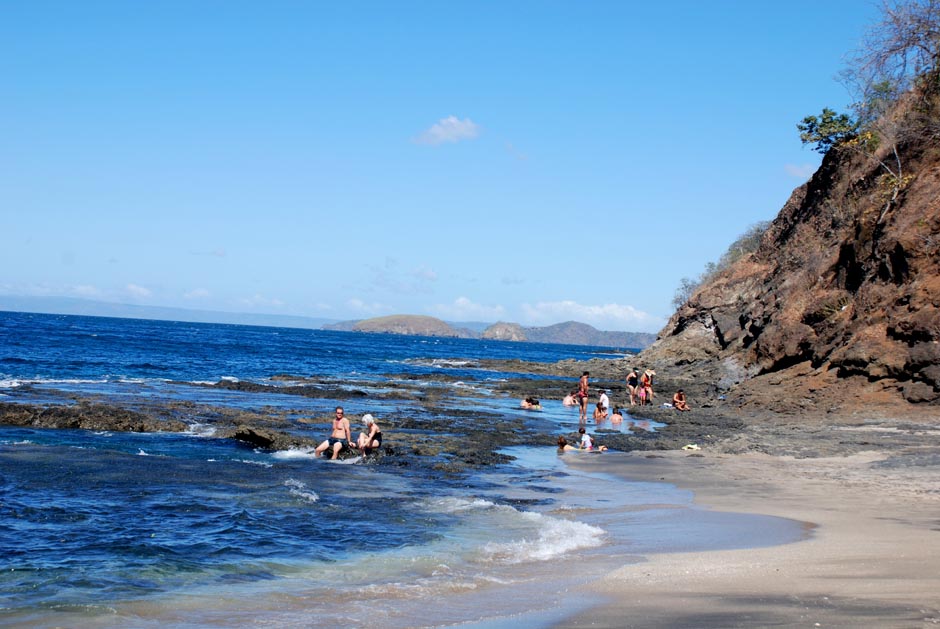 Playa Potrero
At the heart of Costa Rica's Gold Coast, Playa Potrero lies alongside an enormous bay that is partially protected by the Flamingo Peninsula. Because of this, it is a great place for swimming. The crescent bay borders a village that hosts an impressive assortment of restaurants that specialize in fresh seafood (much of which is caught by the local fishermen and brought in daily). Beaches to the north of Potrero include Playa Penca, Playa Preita, and Sugar Beach. The south of Potrero includes the gorgeous beaches of Playa Flamingo and Playa Conchal. Most activities within this area are ocean based and include sport fishing, snorkeling, and kayaking. More information about Playa Potrero, Costa Rica
Distances from LIR: 85 km (1 hour), Daily Domestic Flights: Yes (Tamarindo, 15km)
Playa Potrero Costa Rica Hotels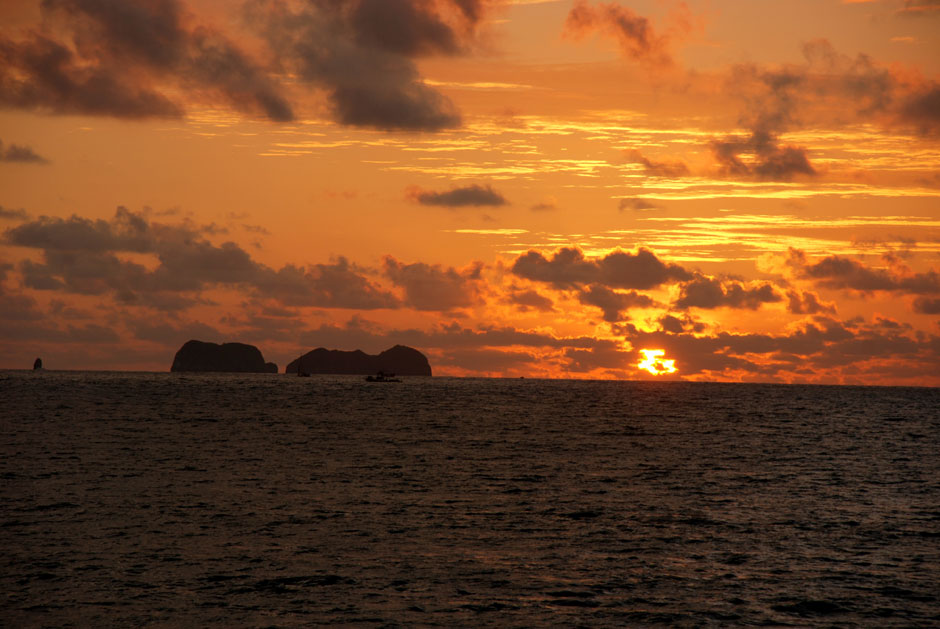 Tamarindo
Tamarindo is famous throughout Costa Rica for its fiery sunsets, healthy party scene, solid surfing conditions (both for beginners and intermediate surfers), and seasoned international restaurants. The area has changed significantly in the past decade as waves of North Americans have descended upon its shore (it is, in fact, jokingly referred to as "Playa Tamagringo"). Still, despite a rush of new development, Tamarindo remains an excellent destination where travelers can go scuba diving, snorkeling, body surfing, zip lining and fishing. Its close proximity to other fantastic beaches – including Playa Langosta, Playa Avellanas, and Playa Grande – means that visitors can branch out and explore some of the surrounding area quite easily. What's more, Tamarindo is becoming increasingly more eco-friendly, as local governments and businesses have worked hard to increase the water quality and beach cleanliness in recent years. More Information about Tamarindo, Costa Rica
Distances from LIR: 80 km (1 hour), Daily Domestic Flights: Yes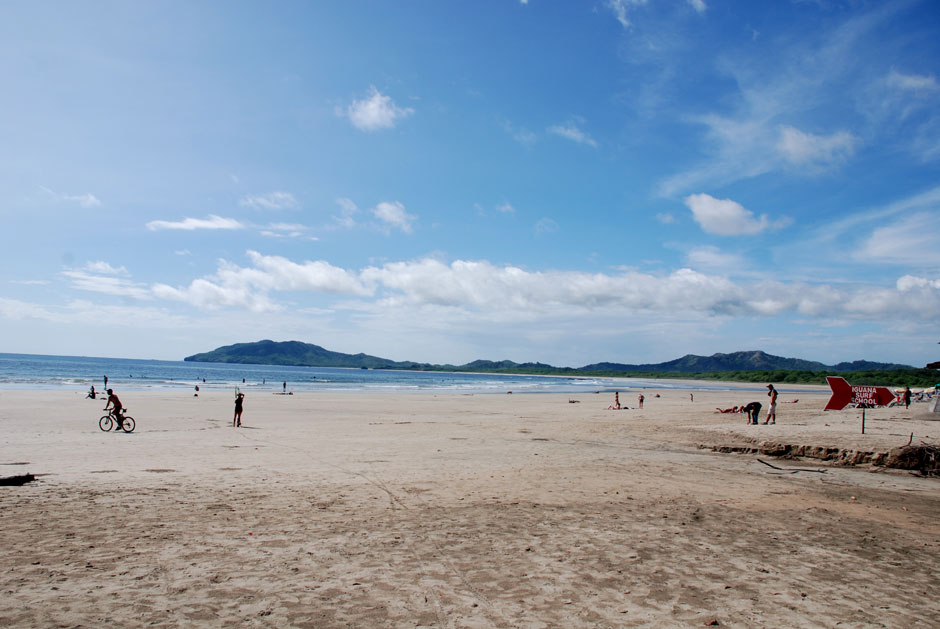 Flamingo
With a scenic white sand beach and private marina, Playa Flamingo was one of the first beaches in Costa Rica to receive international attention and to this day is one of the most exclusive destinations in the country. This being the case, there isn't much space left for development on Flamingo's narrow peninsula, but there are plenty of open views that extend to the bay and beyond. Snorkeling, fishing and diving expeditions can easily be arranged, and if you have an interest in staying longer and studying Spanish there is an excellent language school. Unlike other beach communities, Playa Flamingo has no village center, as it is mainly made up of beachfront resorts and private residences. There are a few excellent restaurants in town, but the area's nightlife is primarily found in Brasillito, Potrero and Tamarindo. More information about Flamingo, Costa Rica
Distances from LIR: 80km (1 hour), Daily Domestic flights: No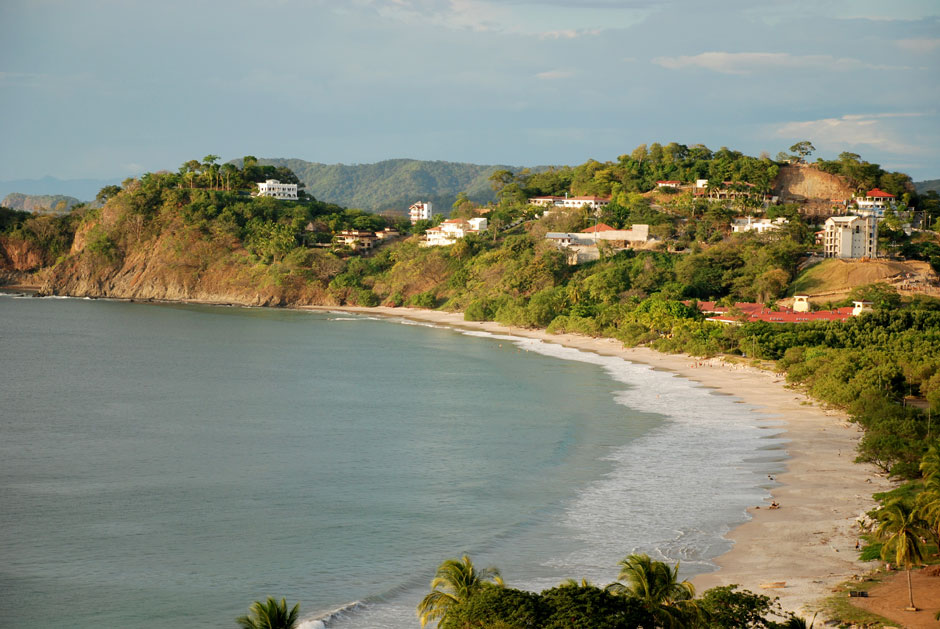 Playa Avellanas
Playa Avellanas, located some 9 miles (15 km) to the south of Tamarindo, is known locally as "little Hawaii." Its offshore waves can reach up to 18 feet (5.5 m) in height, which makes it a popular destination with experienced surfers. The Avellanas area at present does not feature much of a town. Most visitors choose to stay near Tamarindo and day-trip to Avellanas for a tranquil day on the beach. That trend is changing, however, as luxurious resorts line up to make a claim on the Avellanas property. The Hacienda Pinella Golf Resort and the soon-to-be-completed 300-room JW Marriot Resort will transform Avellanas into one of Costa Rica's premier luxury destinations. The surf, however, will undoubtedly remain the same.s. More information about Playa Avellanas, Costa Rica
Distances from LIR: 95 km (2 hours), Daily Domestic Flights: Yes (Tamarindo Airport 20 km away).
Playa Avellanas Costa Rica Hotels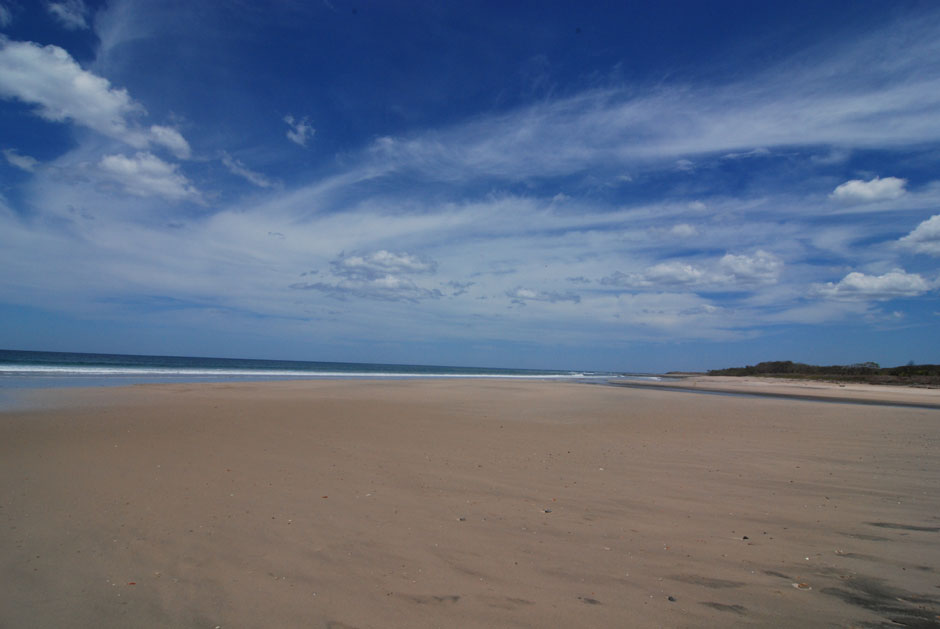 Playa Grande
Playa Grande is a massive and unspoiled grey-sand beach just south of Tamarindo. Visitors will especially enjoy its peaceful setting—this is a place where you can wake up and hear the birds chirping (rather than your neighbors) and take long, undisturbed walks along the beach. Travelers that want to experience some nightlife can head to Tamarindo and find ample bars and restaurants. Additionally, Playa Grande is also known for having great surfing conditions and being habitat for the leatherback sea turtle, one of the world's most endangered species of sea turtles. More information about Playa Grande Costa Rica.
Distances from LIR: 66 Km (1 hour), Daily Domestic Flights: Yes (Tamarindo).
Playa Grande, Costa Rica Hotels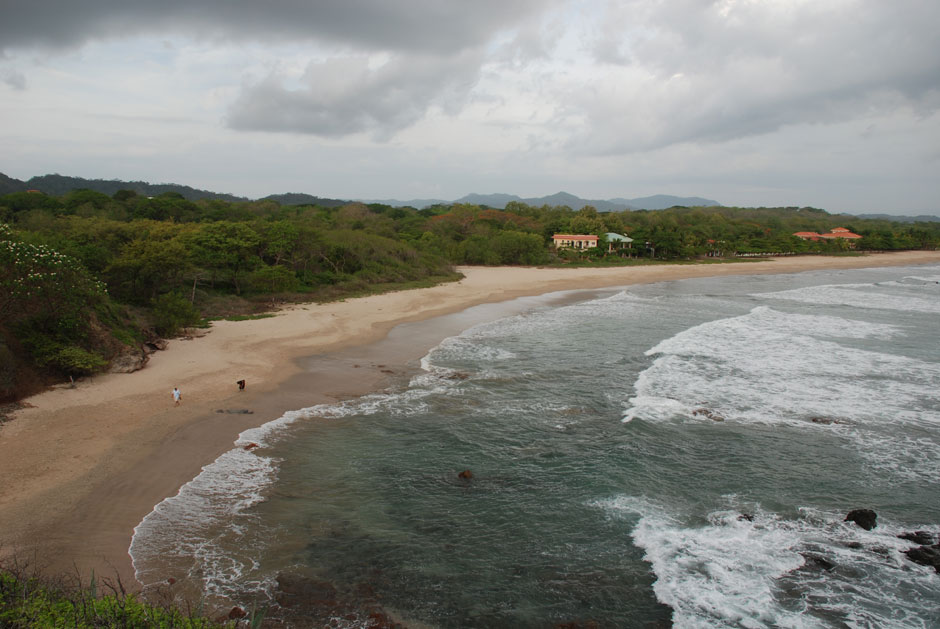 Playa Conchal
Many people consider Playa Conchal to be Costa Rica's most picturesque beach. With its gleaming white-sand, rocky bluffs, and turquoise-colored water, it's not hard to see why. Brasilito is the closest town, but Tamarindo is only 20 minutes to the south and Playa Portrero is just 15 minutes north. Due to this, Playa Conchal makes for an ideal day trip while staying at either place. While at Playa Conchal you can rent snorkeling gear and jet skis, buy souvenirs, and sip on refreshing drinks that are supplied by local vendors. The luxurious Paradysis Playa Conchal Resort owns much of the land that surrounds the beach, but not the beach itself—in Costa Rica all beaches are public. An entrance to the beach can be made through Brasilito Beach. More information about Playa Conchal, Costa Rica
Distance from LIR: 75 km, Daily Domestic Flights: No.
Playa Conchal Costa Rica Hotels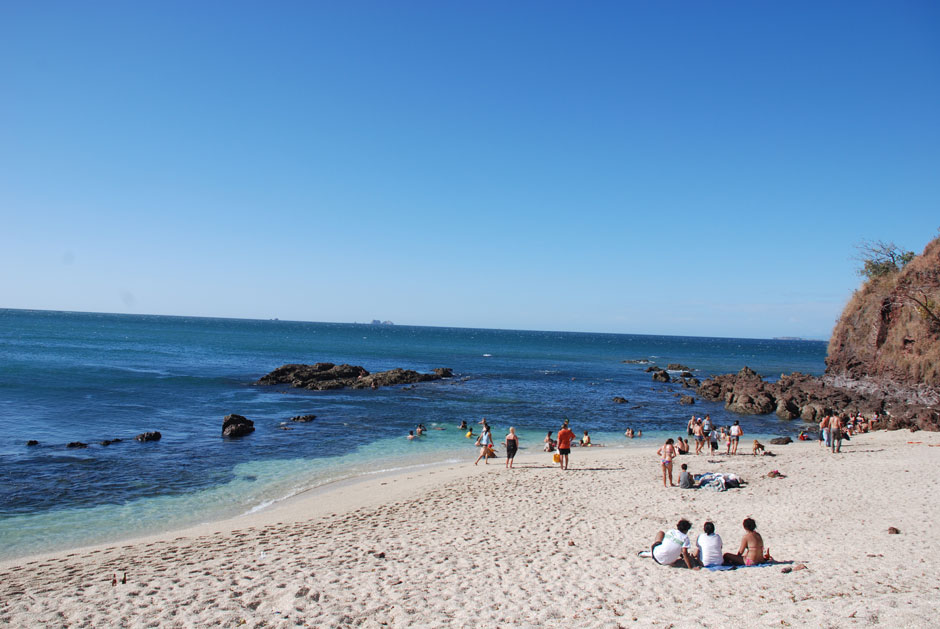 Playa Panama
Playa Panama is one of the most northern beaches along this stretch of coastline. Set in between Hermosa (to the south) and Papagayo (to the north), this area is going through a surge of development. Its shores are beginning to line up with high-end resorts, although this isn't entirely the case. Playa Panama has a range of activities for guests to enjoy, including scuba diving, sport fishing, and golfing at the Four Seasons golf course. The beach itself is dark-sand and borders a calm, crystalline section of the Pacific Ocean. More information about Playa Panama, Costa Rica
Distance from LIR: 30 km ( hours), Daily Domestic Flights: No
Playa Panama Costa Rica Hotels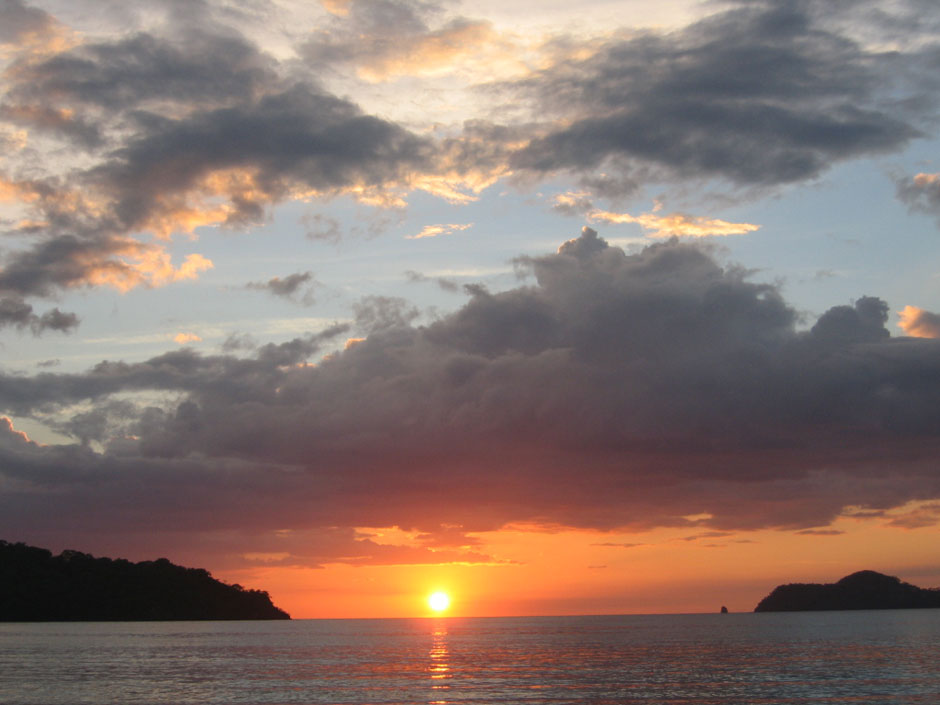 Nature Destinations
Rincón de la Vieja
Renowned for its active volcano, serpentine hiking trails and rainforest waterfalls, Rincon de La Vieja is an outstanding destination that is close to much of Guanacaste's coastline. It offers a wonderful contrast to the climate and ecosystems that are found along the beach, and for this reason is an excellent place to day-trip to. The elevation is much higher and thus the temperature is far cooler than the beach, and the park hosts a nice variety of plants and animals. It is, in fact, one of the country's most dynamic life zones and has active geological areas that are definitely worth a visit. More information about Rincon de La Vieja, Costa Rica
Distance from LIR: 60 km (1 hour), Daily Domestic Flights: Yes (Liberia 60 km).
Rincon de La Vieja Costa Rica Hotels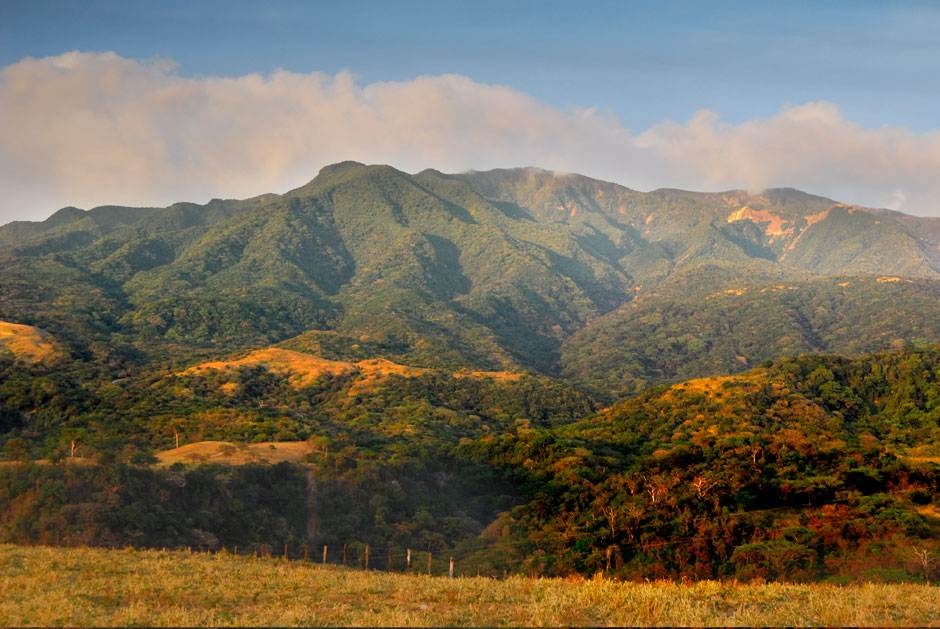 Arenal Costa Rica
Arenal Volcano is often a "must see" for many travelers to Costa Rica. Considering the abundance of activites – which include waterfall rappelling, river rafting, hot springs, safari floats, and hanging bridge tours – and the gorgeous natural environment, this isn't surprising. Until only recently the volcano would erupt daily. At present, however, Arenal is in a resting stage and visitors will be unable to watch lava flow down its sides. That said, the geothermal hot springs scattered across the volcano's base are still very active, warm and pleasant. One soak in these will surely melt away any tension or stress. More information about Arenal, Costa Rica
Distance from LIR: 140 km (3 hours), Daily Domestic Flights: Yes.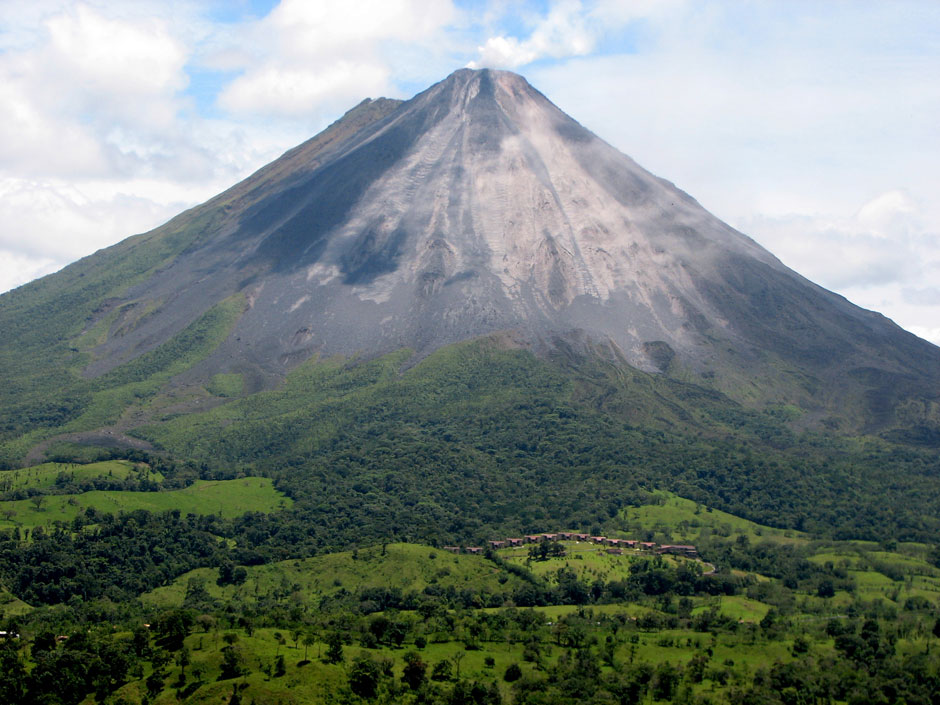 Monteverde Costa Rica
Perched high along the Continental Divide, the Monteverde Cloud Forest Reserve and the Santa Elena Cloud Forest Reserve are two of the country's original conservation areas. For several decades Monteverde has served as a major site for biological and climate research, partly because of its dynamic changes in elevation and nicely preserved cloud forest. Although much of the cloud forest is off-limits for tourists, there are several trails where you can get good looks at birds, mammals, insects and the incredible forest ecosystem. Canopy tours are an exhilarating way to see the higher portions of the forest, while guided hikes will provide you with ample information from a trained naturalist. More information about Monteverde, Costa Rica
Distance from LIR: 125 km (3 hours), Daily Domestic Flights: No.